Reception
Welcome to Reception at Wigton Infant School. We hope you enjoy finding out about the things we are doing at school.
Welcome to Mrs Taylor's Class (Oak) and Mr Cartwright's Class (Holly).
Autumn 1 2019
We had a very busy first half term. We settled well both indoors....
Week 1
Back from half term and straight into spook-tacular work!
Week 2
This week we have been finding out about Bonfire Night, Diwali and Remembrance Day. This included drawing and making the Demon King, making diva lamps and a fun Science experiment.
Week 3
This week we have been thinking about how we can help other people and what makes a good friend. We really enjoyed making Pudsey Bear biscuits.
Week 4
Learning about shape is so much fun!
Week 5
This week we have been talking about our feelings. Do you like our display?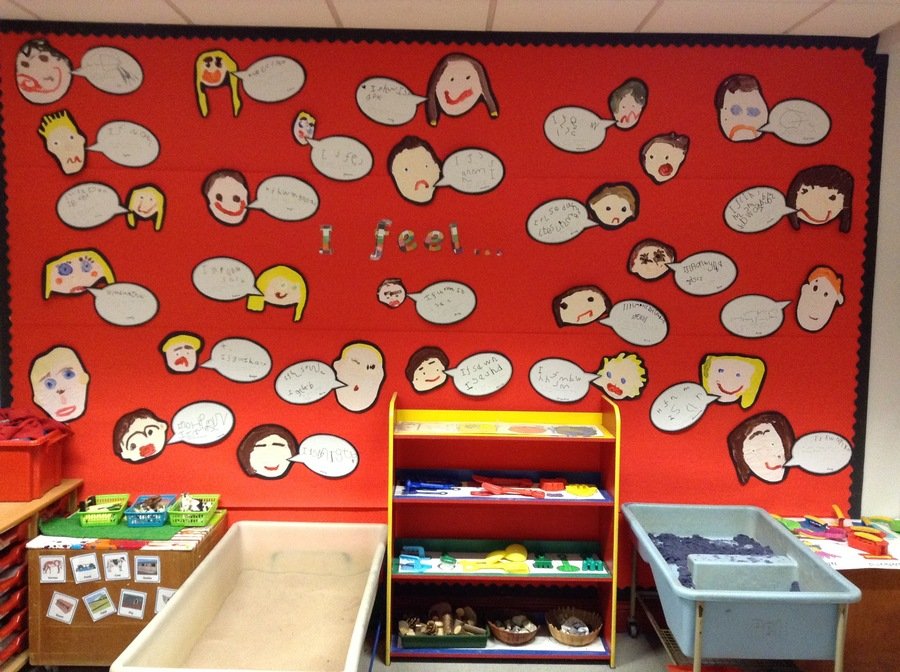 Week 6
We celebrated Henry's birthday this week (our class bear!) and learnt all about the Christmas story. We also made salt dough to create a Christmas decoration.
Spring Term 1
Week 1
What a busy first week back!
We worked on our Art journals with Year 2, explored number 5, enjoyed the Magic Porridge Pot story, made our own porridge and had our first Forest School day at Stocks Wood outdoor centre.
Week 2
We really enjoyed reading 'Little Red Riding Hood' this week. We acted out the story, created our own 'baddie' character to replace the wolf and carried out a science investigation to find out which material would keep grandma's sandwiches dry.
At Forest School we all had a turn to make fire, made pictures using things we could find in the forest and built shelters for a little mouse.
Week 3...
This week we talked about democracy and had a class vote. In science we looked at a selection of different shoes. We talked about what the shoes were used for and looked closely at the material used. As usual we really enjoyed Forest School. We toasted marshmallows and had our first attempt at archery.
Week 4...
The number of the week was eight and the traditional story we read was 'The Billy Goats Gruff'. We created our own trolls and made our own bridges. On Thursday the children took part in 'Number Day 2019' in aid of the NSPCC. We came to school wearing a number and enjoyed playing whole class Bingo. It was a cold and frosty day for Forest School but there was a lot to look at. We also used potato peelers to strip the bark off sticks.
Spring 2
Week 1
We practised recognising and ordering numbers to 20, enjoyed our multi-skills sessions with a PE coach and had fun looking at baby photos and talking about how we have changed over time. It was back to Forest School in our school garden. We found some good hiding places!
Week 2
The theme this week was 'Superheroes'. We turned ourselves into superheroes and enjoyed writing about our super powers and how we help others. It was world book day and we dressed up and asked members of our family to come in to school to share our favourite books.
Week 3
This week we have been learning about money and weight. We had fun in our multi-skills lesson trying to dodge the balls! We also enjoyed programming the Bee-bots.
Week 4
We planted trees with our family and fed the lambs.
Week 5
We have been learning about subtraction and the Easter story. We really enjoyed searching for eggs in our school garden.
Summer 1
Week 1
We had a visitor in school who taught us more about the Easter story and an Easter assembly. We made some very impressive eggs.
Week 2
Mr Norman brought a field mouse in to show us, we enjoyed football with the football coach and found out a lot of interesting information about different animals.
Week 3
We are enjoying being back at Stocks Wood again for our Forest School sessions. The forest looks different now spring is here. 'Fidaddle' came to our school to sing songs with us. It was great fun!
Week 4
In maths we explored sharing. At Forest School we went on a bug hunt, measured things, made centipedes and made a journey card.
Week 5
Mr Norman has been teaching us how to stay safe. We found some very interesting creatures at Forest School.
Week 6
We are very excited about having our very own caterpillars.
Summer 2
What a busy half term! We released our butterflies, spent a day on the beach, had a visit from Imran who told us bout the life of a Muslim and spent a day at Keswick.