PE Sport and Physical Activity
A high-quality physical education curriculum inspires all pupils to succeed and excel in competitive sport and other physically-demanding activities. It should provide opportunities for pupils to become physically confident in a way which supports their health and fitness. Opportunities to compete in sport and other activities build character and help to embed values such as fairness and respect.
National Curriculum in England, DfE 2013
The school day begins with approximately 5-10 minutes of 'Activate' or '5 a day' , programmes designed to promote active minds and bodies. The afternoon begins with a shorter session to get us going again after lunch.
PE in school is very important in helping to increase physical agility and co-ordination, develop concentration and listening skills and build stamina and strength. Each class has 2 P.E lessons a week covering different areas of PE with a sport specific focus.
In the Autumn Term 1 we focus on Games including ball skills, striking, kicking and throwing followed by Gymnastics in Autumn Term 2, where we look closely at travelling, rocking and rolling as well as using apparatus involving flight.
Spring term involves Dance at the beginning of the year, moving in many ways and understanding the rhythm of music and how we can move our body to express ourselves. Spring Term 2 is focused around games again with the main theme being net games, such as netball or football which also has elements of the skills needed in invasion games.
As the Summer term begins this allows us to be outside and enjoying the outdoor summer sports therefore we focus on Athletics, Cricket and Tennis.
We also have 6 weeks of swimming for Year 2 in the summer term, this will focus on stroke enhancement but also the importance of water safety and the ability for children to be able to get out of danger should they need to.
Children who access our resourced provision area of the school or who have additional needs also have extra PE and sport to benefit their sensory diet. During the Autumn Term riding lessons take place at the Calvert Trust in Keswick for 6 weeks including 45 minutes of riding followed by 30 minutes of grooming the horses. Along with swimming lessons in the Spring Term, helping to enable them to swim but also be safe around and in water.
At school PE aims to ensure that all pupils:
develop competence to excel in a broad range of physical activities

are physically active for sustained periods of time

engage in competitive sports and activities

lead healthy, active lives.
After School Sports Clubs Spring Term 1 2022:
Thursday - Dance with Miss Hickman
Wednesday - Multi-Skills with Mrs Sefton and Mrs Hill
Monday - Netball with Miss Percival
After School Sports Clubs Autumn Term 2 2021:
Monday - Yoga with Mrs Hill
Tuesday - Netball Club with Miss Percival
Wednesday - Year 1 Multi-Skills Club with Miss Westgarth
Thursday - Year 2 Gymnastics with Miss Hickman
Key Steps 2022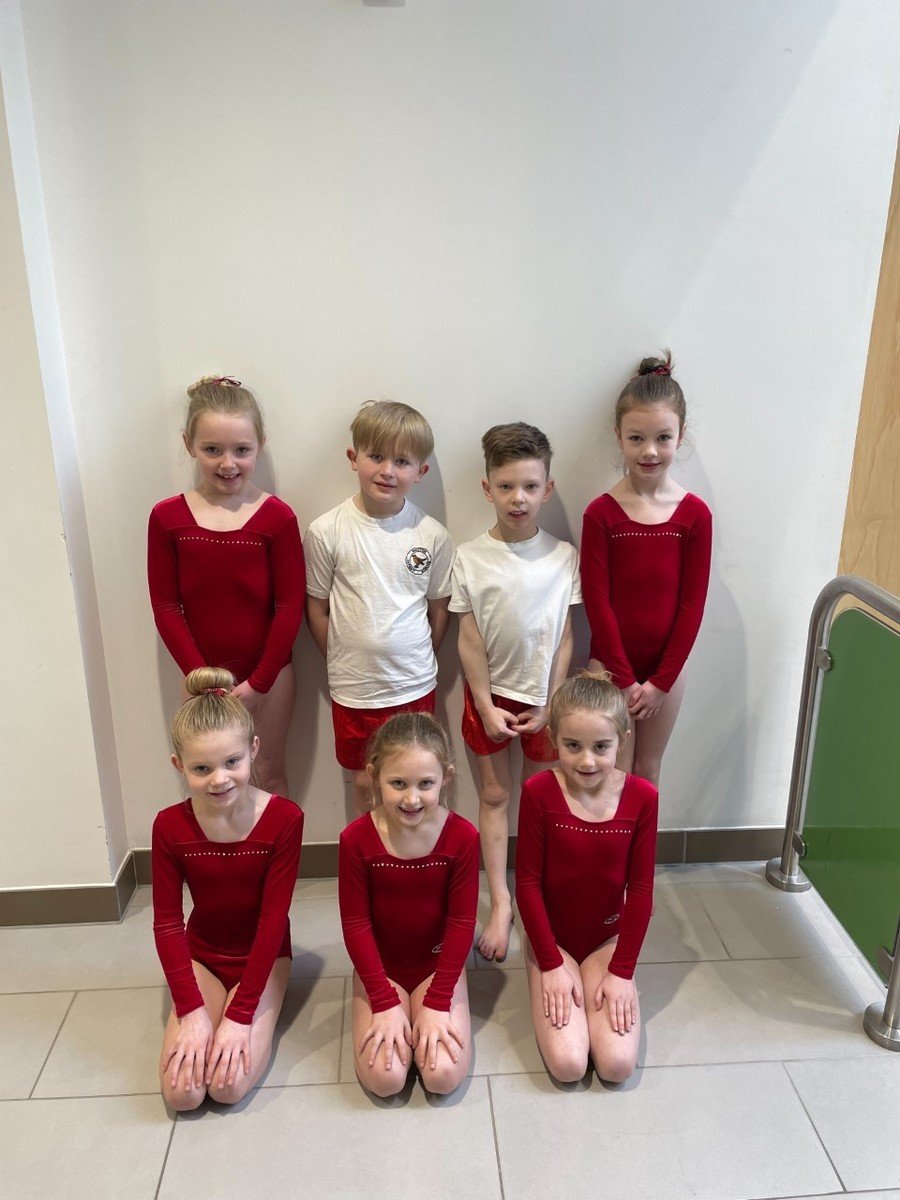 On the 22nd February 2022 7 of the Year 2 class went to Workington Leisure Centre to compete in the Key Steps gymnastics competition. They all had to perform a floor routine consisting of a forwards roll and back support after this they then had to perform on the a vault. We came third overall with 80.80 points as a school Darla scored the highest of the team on the floor and came 2nd out of all the schools. Well done everybody Miss Westgarth was so proud of them we went for an ice cream as a celebration!
Curriculum Overview 2021/2022